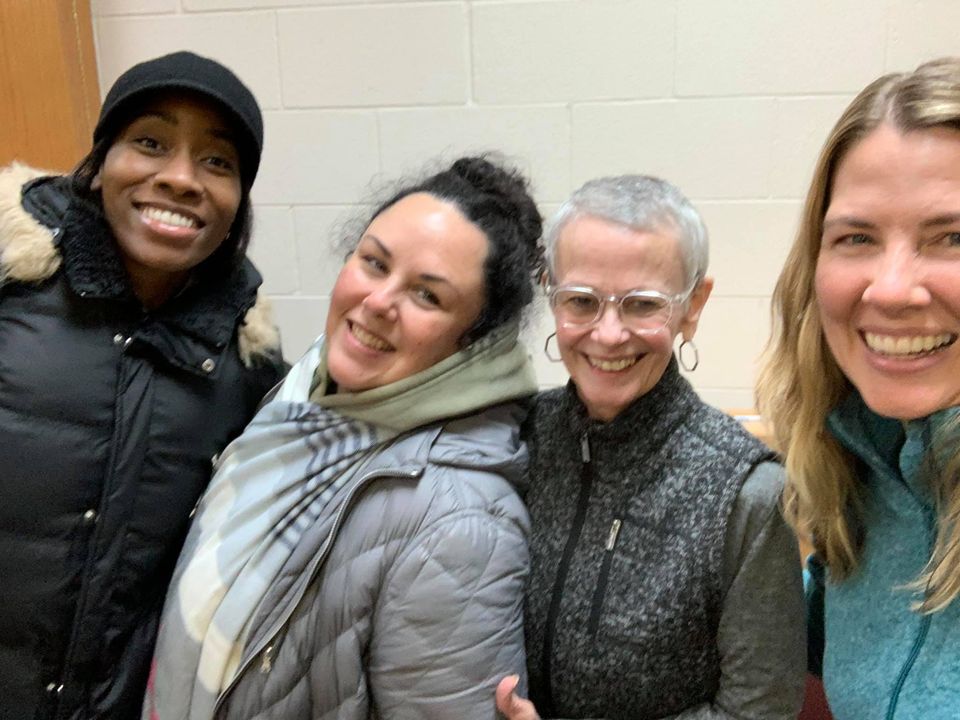 After completing her first marathon in 2004, Jessica Beaubien began yoga practice to heal her strained body. Falling in love with the practice, she found it most natural to spend her quiet yoga time in conversation with Christ. Once she discovered the advent of Christ-centered yoga and fitness ministries, she knew it was God's calling to bring this opportunity to her church and community. Jessica completed her 200 HR Teacher Training through Spirit Rising Yoga of Brighton, with additional certification through YogaFit: Level 1, Level 2, Anatomy and Alignment, and Pre/post-natal. She has developed a program that is gentle and nurturing; one that will help students of all levels grow in their faith. She is truly passionate about sharing the Christian yoga experience with all.
Jessica Aguilar-Christy (Jes) is a yoga instructor trained by Jonny Kest at Metro Detroit's Center for Yoga. She has taken instruction under nationally known teachers David Williams, Matthew Stanford, Les Leventhal, Seane Corn, Dr. Bill Prysop and Christian Heart Yoga founder Dr. Winston McCullough. She leads yoga retreats for Christians on yoga as prayer of the body with her teaching partner, Nicole Capoboanco, yoga instructor at the Cincinatti Vineyard Church. Jessica currently also teaches yoga at Jefferson Avenue Presbyterian Church in Detroit and is a graduate student at Center for Yoga.
Jeanne Eagen received her original yoga training from Linda Kay at Yoga Chi, and completed her RYT training at House Of Yoga. Jeanne has a compassionate, humerous approach to yoga and truly makes it accessibile to everyone, while bringing attention to maintaining postural integrity and alignment.